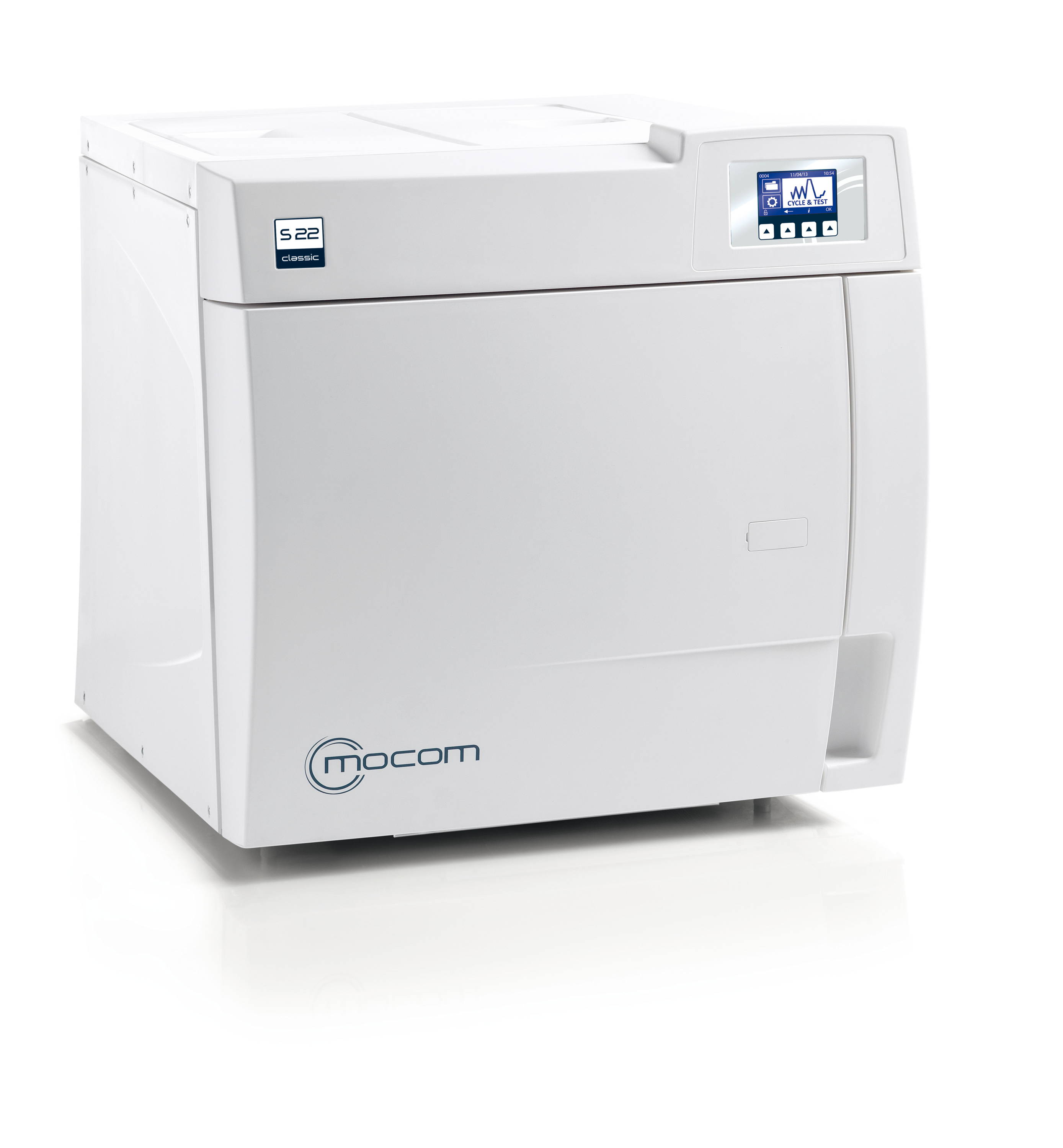 Classic S
The Efficiency of Simplicity
Designed to simplify the operator's tasks, optimising both time andcost. Outstanding quality and practicality ensure safety and reliability. User-friendly, Classic S allows full traceability of every single sterilisation cycle.

Available in 17L & 22L capacity, all within the same dimensions.
Now with 3 year or 3000 cycle conditional warranty.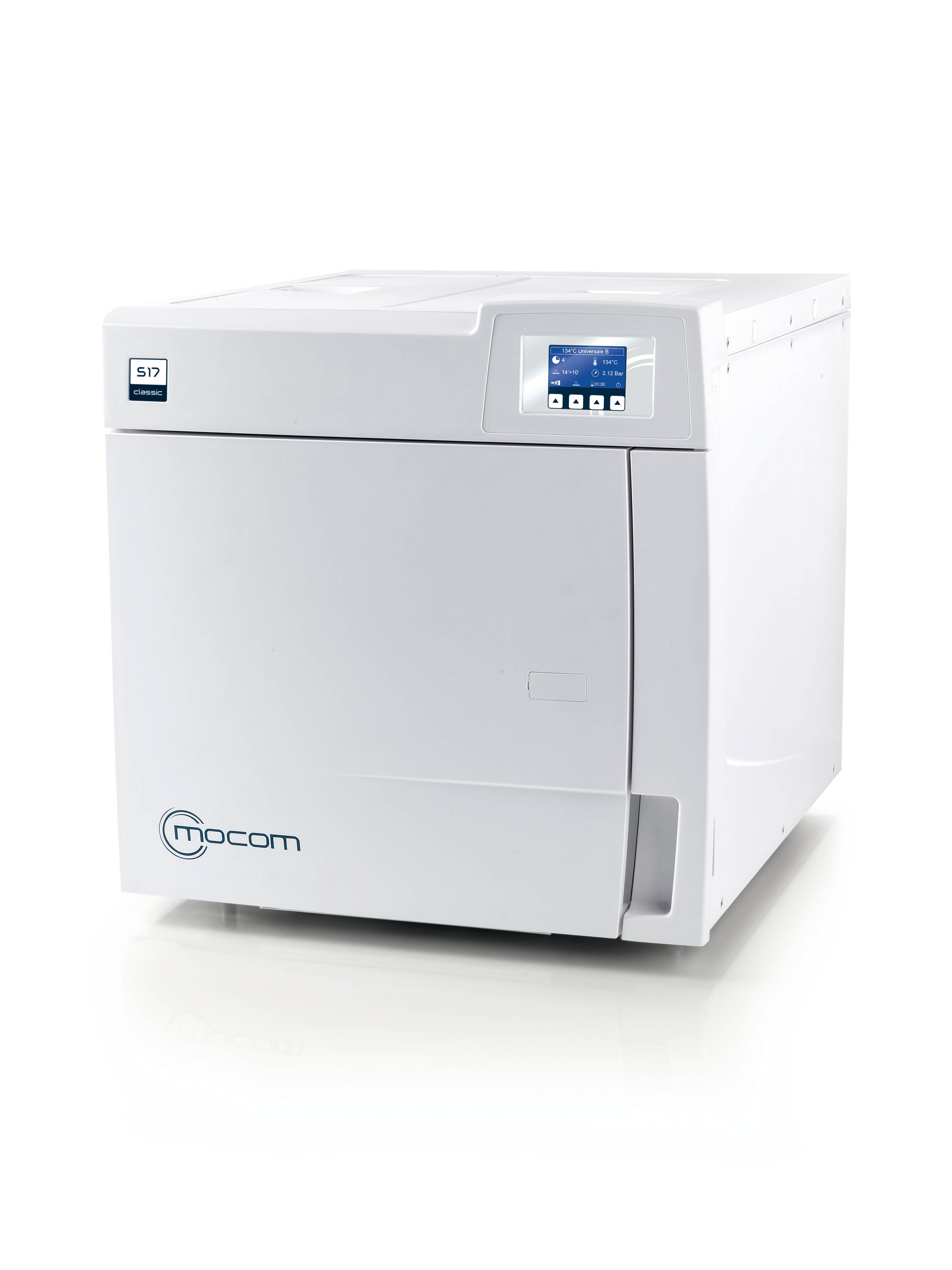 Complete with level monitoring sensors, the filldrain reservoirs feature large doors to make access,inspection and sanitisation easy.A rapid coupling system for water emptying on thefront section of the steriliser simplifies and speeds upthe relevant tasks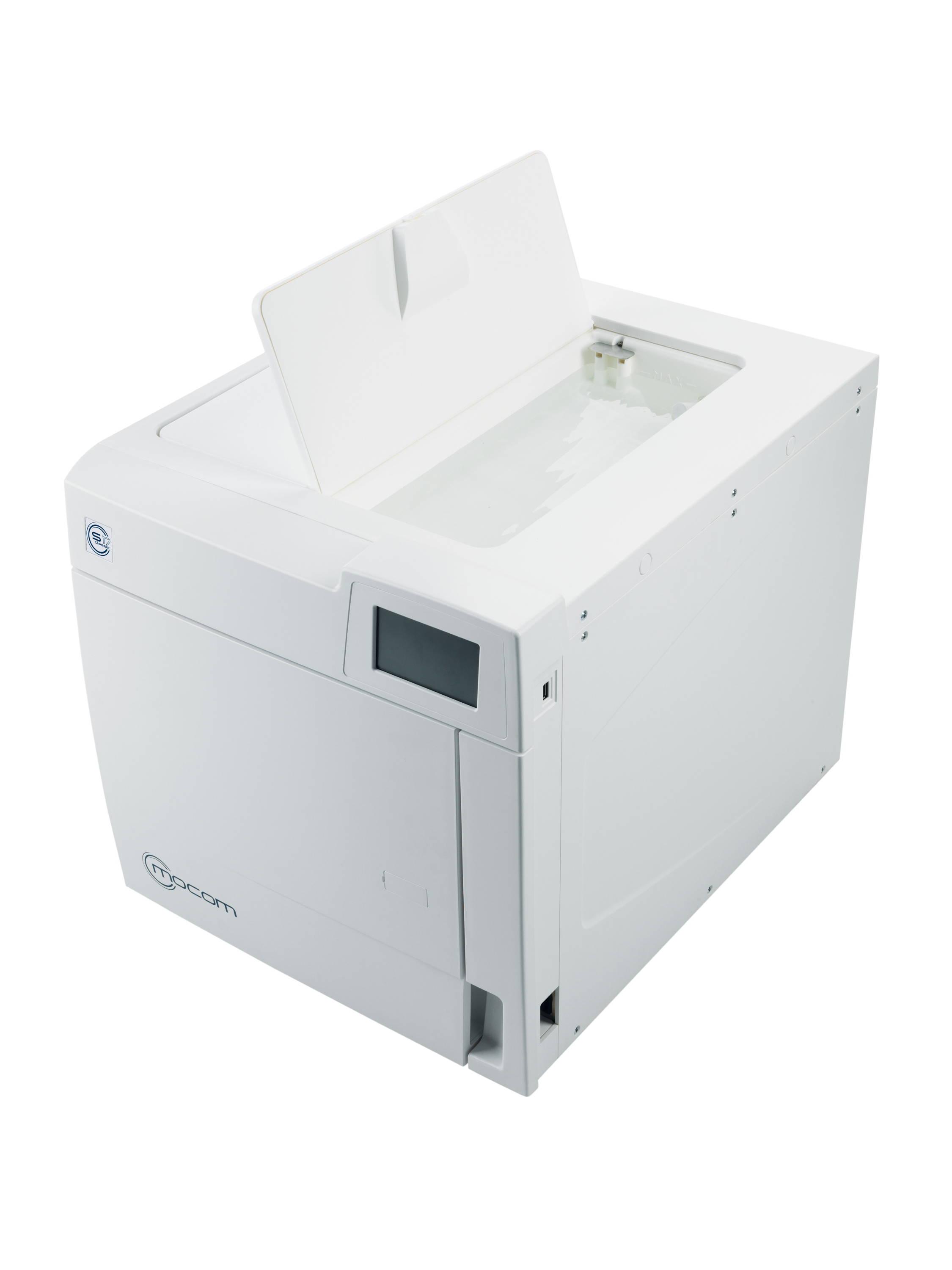 An incorporated keypad and LCD display ensureuser-friendly sterilizer control. The interfaceprovides a full complement of sterilizer status info.Consequently, the operator is informed as soon asscheduled maintenance is required: a solution thatensures excellent, long-lasting sterilizer performanceand reliability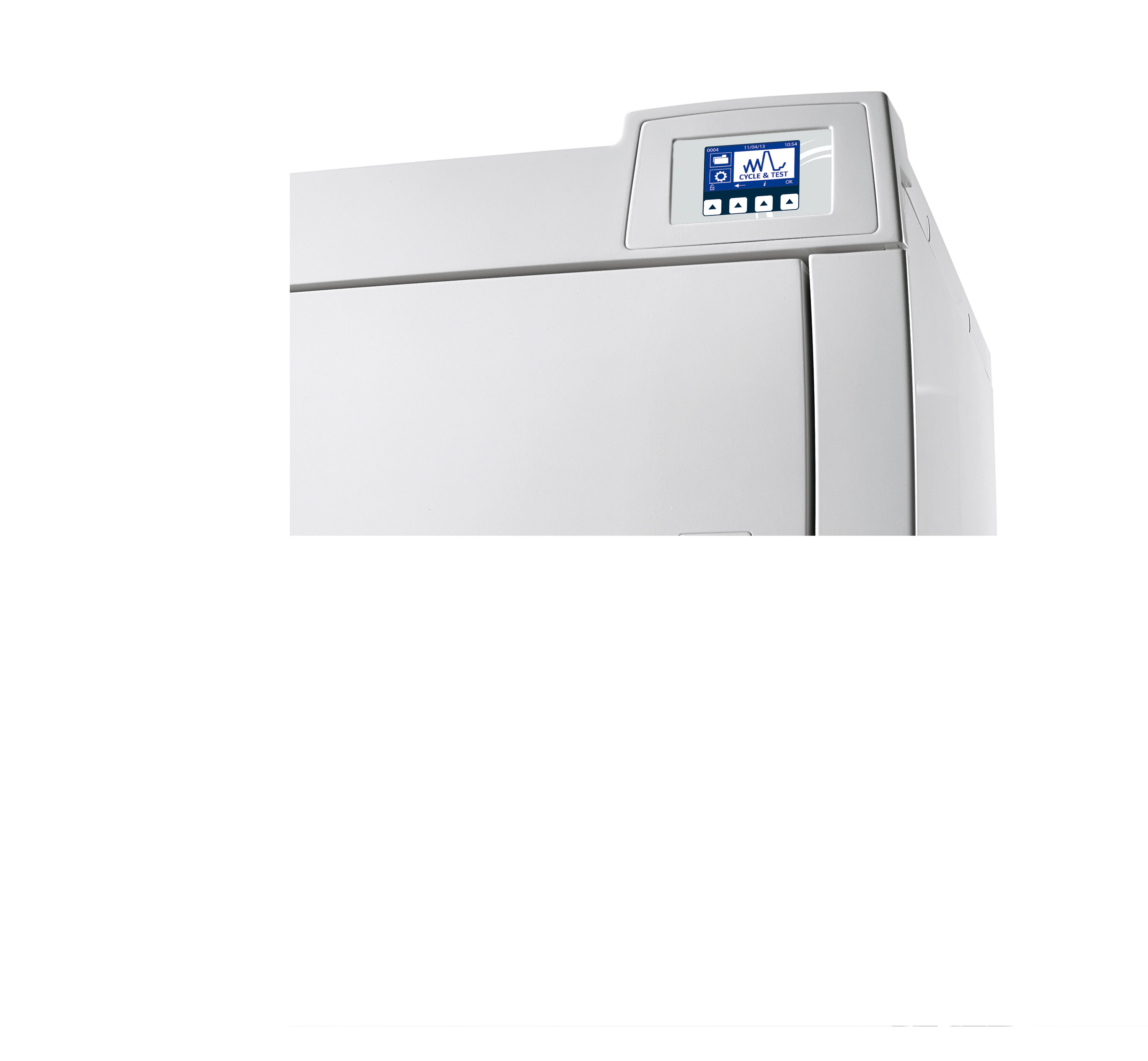 All data is recorded on the internal memory and canbe downloaded onto a PC in PDF format or via anyUSB pen drive. Moreover, in terms of cycle executionspeed and process suitability, performance is ensuredby the new steam generator, single-stage air removalphase and vacuum drying.
The Classic S can be equipped with an external printer(optional), via a RS232 serial port, allowing executedcycle data to be printed off on rolls of thermal paperor bar code labels.